Good times in Stuttgart!
on
December 18, 2018
at
6:58 pm
Happy prospect's, who became full members the evening we arrived. Rabalder even got the honor of giving them their patches. They didn't expected that!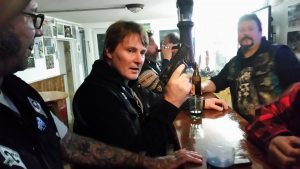 The most dangerous man at the bar, at least it's looks that way. 🙂
Don't give that man a gun.